The Department of Higher Education and Training has approved the University of Cape Town's (UCT) master plan for seven new buildings and developments which are currently underway and in various stages of completion. Two of these buildings are located at the Faculty of Health Sciences (FHS) and one specifically at the Institute of Infectious Disease and Molecular Medicine (IDM) – the IDM Extension Project.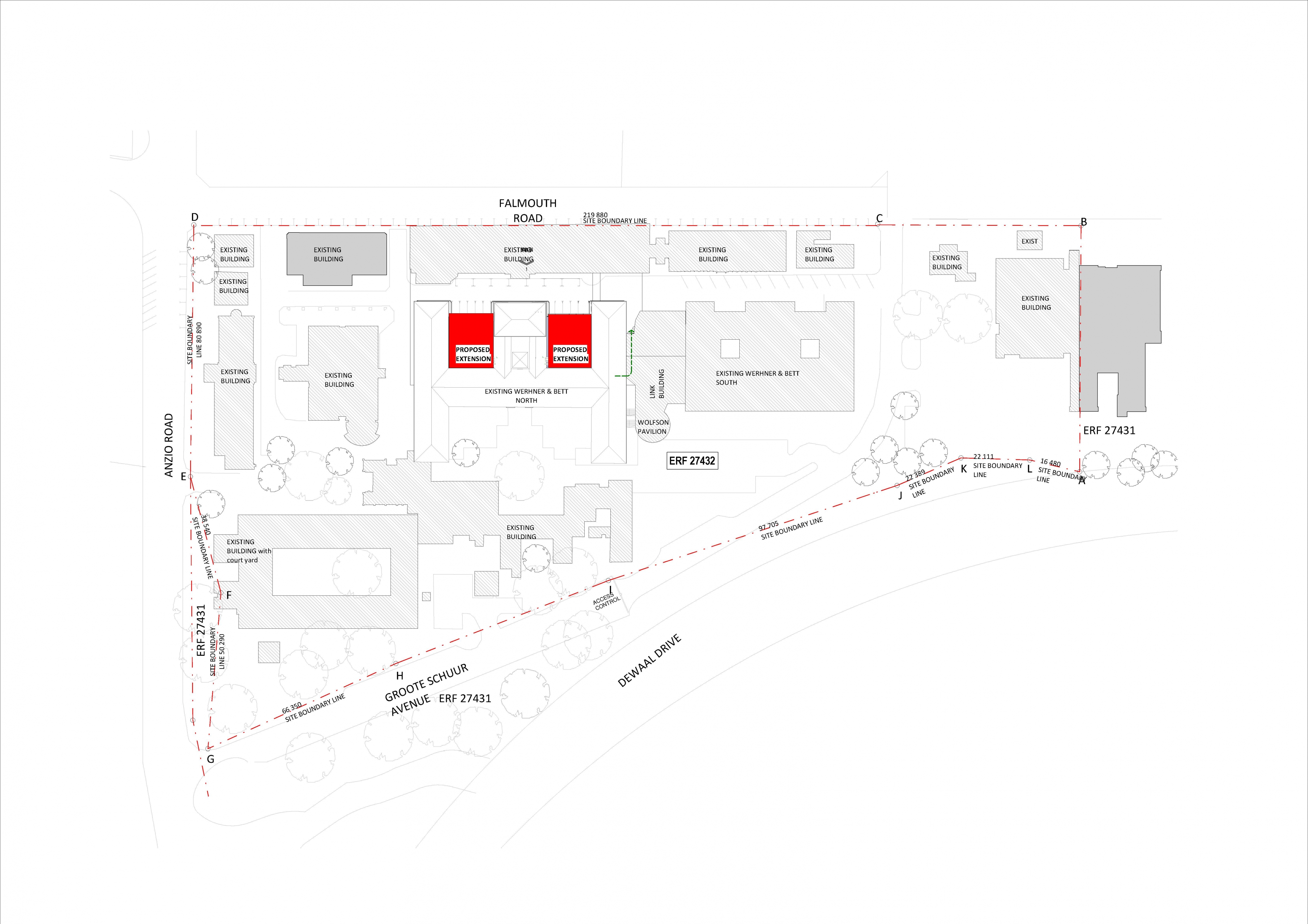 This project is spearheaded by the IDM and provides additional workspace in a minimalist envelope to respect the heritage building enfolding it. The Institute has had two extensions built within the Wernher & Beit North "E" frame, the courtyard space between the three wings of the building, to increase laboratory space as well as create more open-plan office space. The new buildings are freestanding in the courtyards. The floor plans allow for open plan office space with a central strip of cellular offices and meeting rooms. This is due to the expanded research programme of the IDM and the increasing demands of working space for technicians, scientists and administrators.
The site establishment took place on the 10th of November 2020 with work starting on the 14th. Practical completion was achieved on 10 December 2021.