Content, clarity and charisma the keys to scicomm success at IDM FameLab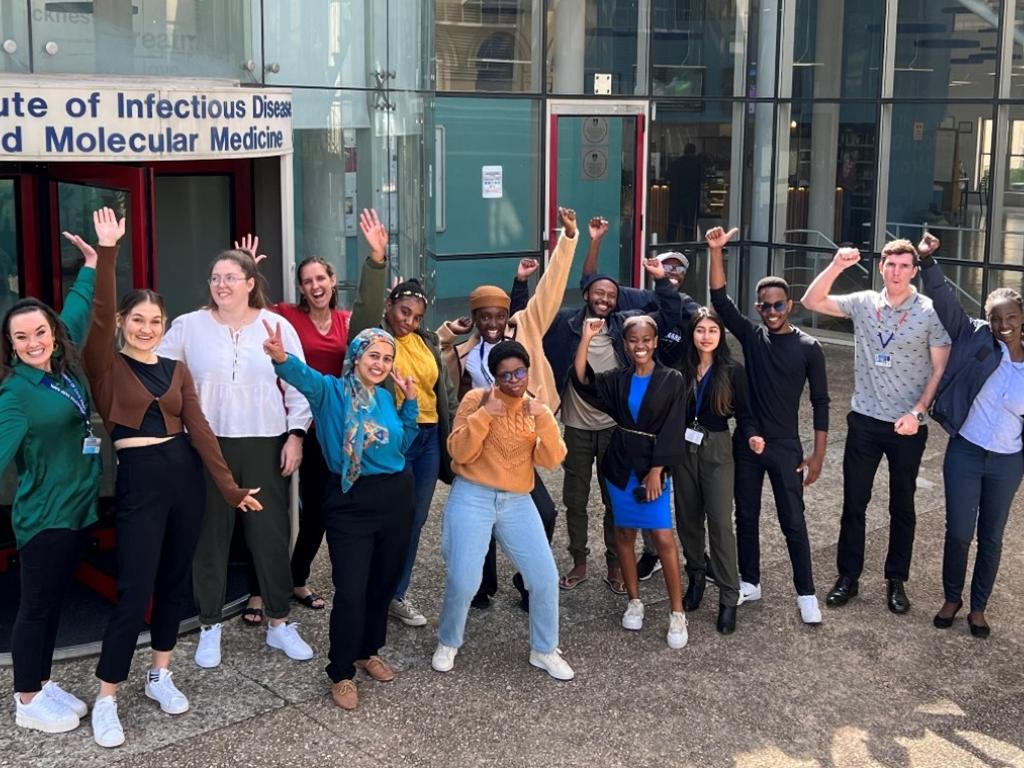 Content, clarity and charisma the keys to scicomm success at the IDM FameLab
14 June 2023 | STORY JOHN WOODLAND | 

PHOTOS

JO-ANN PASSMORE, MIGAL VINAS
---
We live in a scientific age, yet the gap between science and society can feel wider than ever. Scientists are increasingly called on to address misinformation and mistrust by weighing in on public conversations and providing credible voices for evidence-based decision-making.
FameLab is a global science communication and public-speaking platform that encourages young scientists to find their voices and to engage with public audiences. Nicknamed the 'Pop Idols of Science', this annual competition takes place in over 30 countries and challenges participants to showcase their research in just three minutes.
FameLab South Africa is supported by Jive Media Africa which, in partnership with the University of Cape Town's (UCT) Institute of Infectious Disease and Molecular Medicine (IDM) Education Working Group, hosted the local leg of the competition. The first day took the form of an intensive science communication training workshop, after which participants had the opportunity to test their new skills in the competition on the second day.
Fifteen brave young contestants, most of whom were postgraduate students, showcased the impressive diversity of research at the IDM in talks which ranged from immunology and virology to computational biology. A five-member judging panel had the tough task of evaluating the participants based on their content (is the science correctly represented?), clarity (was the structure of their talk easy to follow?) and charisma (is their passion for their subject matter infectious?).
First place and first runner-up went to Caleb Swanepoel and Kirsten Welp, respectively, both MSc students in the mucosal research group of Professor Jo-Ann Passmore. Swanepoel spoke about bacteriophage therapies as potential ways of addressing antimicrobial-resistant 'superbugs', while Welp spoke about Prevotella bivia, one of the 'bad guys' associated with bacterial vaginosis. Her gripping opening statement ("You are not alone!") immediately reminded us that we share our bodies with billions of bacteria – a fact that is not obviously apparent to the lay public.
The second runner-up was Adijat Jimoh, a PhD student in the Division of Immunology. Adijat's captivating analogy of the vaginal microbiome as a 'vaginal village' provided a vivid hook for describing her research which centres on the interactions of viruses and bacteria in pregnant women living with HIV. "Participating in the competition was a transformative experience for me," Jimoh enthused. "I learned to 'de-jargonise' complex scientific ideas when engaging with the public. It was exciting to be selected as one of the runners-up, and I left the competition feeling more inspired and motivated to pursue one of my passions which is effective science communication."
Now, Swanepoel will represent the IDM at the FameLab national finals in September from which a winner will be selected for the international final. According to Swanepoel, "I enjoyed the FameLab event; I learned a lot and discovered some new strategies to use when communicating my science in the future." This was echoed by Welp: "I thoroughly enjoyed the event, despite being nervous going in. I think this sort of training is essential for scientists as science should be shared – not only among the scientific community, but the greater public too."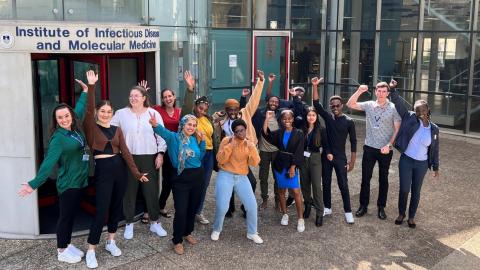 Speaking up for science: The 2023 IDM FameLab cohort, who spent two days participating in the FameLab competition and refining their communication skills.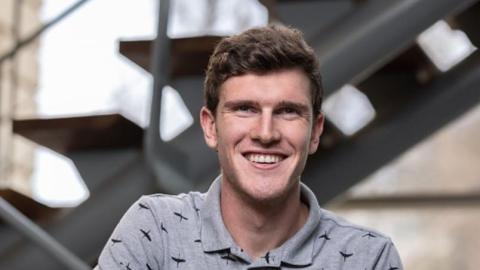 First place: Caleb Swanepoel, an MSc student in the research group of Professor Jo-Ann Passmore, will represent the IDM at the FameLab South Africa national finals in September.
---
[RELATED ARTICLES on UCT NEWS WEBSITE]
Title: Young researchers crowned in FameLab science communication competition
URL: https://www.news.uct.ac.za/article/-2022-06-24-young-researchers-crowned-in-famelab-science-communication-competition
Title: Four women at the IDM awarded grants geared for upskilling and capacity development
URL: https://www.news.uct.ac.za/article/-2022-08-04-four-women-at-the-idm-awarded-grants-geared-for-upskilling-and-capacity-development
Title: Student publications prove to be purposeful and advanced
URL: https://www.news.uct.ac.za/article/-2022-02-14-student-publications-prove-to-be-purposeful-and-advanced
Title: Young scientists acknowledged for contribution to Institute's research
URL: https://www.news.uct.ac.za/article/-2020-12-14-young-scientists-acknowledged-for-contribution-to-Institutes-research